Time Mauser Industries is a joint venture formed between Time Technoplast, India and Mauser Holding International GmbH, Germany (subsidiary of MPS) to further the business aspiration of stake holders for the Steel Drum market in India.
A modern state-of-the-art plant was first established in Pen in the year 2007. To further grow its business and expand its servicing capacity to a larger set of customers, Time Mauser added another brand new modern steel drum plant at Jambusar, Gujarat right in the heartland of the chemical belt. This facility has modern infrastructure to manufacture highest quality of packaging and bring in newer range of products to delight its customers.
A state-of-the-art manufacturing facility
Jambusar Steel drum plant compliments Time Mauser first plant at Pen by bringing in expansion in production capacity, newer products meeting highest conformity standards for applications like the chemical industry, textile dyes, Oil and Petrochemicals, Food and Pharma Industry etc..
A fully automated and completely synchronized production plant which includes the latest in decoiling ends formation, cleaning line, beader, corrugators, lacquering line, painting line, and printing facilities etc.
Adequate covered area has been provided for storage of finished goods and facilitate `just in time' delivery.  Most modern software and cutting edge techniques are employed to minimize wastage and carry out online checks for highest efficiency.
Time Mauser would offer a variety of newer products in this plant, widen exhaustive product range and give bountiful options to its customers.
The plant's strategic location and proximity to the port and to major chemical and blending units will help in the speedy delivery of our products.  Our large fleet of customized wide bodied trucks will help in quick, efficient and economical transportation.  Special precautions are also taken to ensure that the drums are delivered without dents / scratches.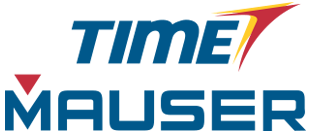 Time Mauser Metal Drums –
A truly Global Benchmark
Time Mauser Drums are truly Indian's first international standard metal drum.  These drums meet the needs of the discerning buyer by providing a safe means of transport, while also giving them a snazzy corporate look.